Chuck Denver
By the age of 25 Chuck was headed to his first radio gig in Knob Noster, Mo in June of 1983. Yup, there really is such a place! It's where Whiteman AFB is located. Chuck soon made the jump to an FM country station in Des Moines, IA. After about 4 years it was off to Omaha, NE where he worked at KGOR and KFAB for 12 years. . Chuck has also done voice work for companies like Boeing, ESPN, WEST Corp., Dunkin Donuts, Publix, Good Neighbor Pharmacies and others all over the country.  Now Early Mornings on KOOL 105, Chuck is a great person to start the day with in Casper!
Ray Michaels
Ray's been on the air almost everyday for more than 30 years and just loves it! Ray enjoys all kinds of music, being outdoors, and is somewhat of a technology geek. He's most at home when playing people's favorite songs, telling stories and expounding on little thoughts and ideas that make life interesting & fun. Ray's abundant energy and sometimes silly sense of humor make him the perfect radio companion for your workplace. Join Ray Mid-days on KOOL 105 as he gets the office singing along and helps the workday fly-by!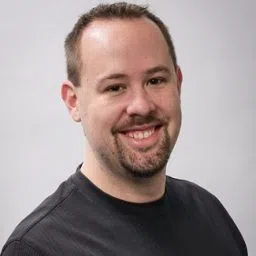 Ryan Chase
Ryan found his passion for music in high school, getting really into Classic Rock and 80's music, and has been a been a huge fan of radio since the moment his dad gave him his first FM receiver when he was 7. When he's not in the studio, Ryan enjoys a nice beverage on the patio with friends, hiking, biking and occasionally watching The Office over and over again on Netflix.  Ryan handles afternoons on KOOL 105 with great music and bits of information that will make you smile!
Rick Burton
When Rick is not playing radio, he enjoys spending time with his wife Brenda and son Travis. Rick is an avid guitar player and can be found many nights playing with his band "Stone Cold Sweat". You can hear Rick playing Casper's Greatest Hits every night on KOOL 105.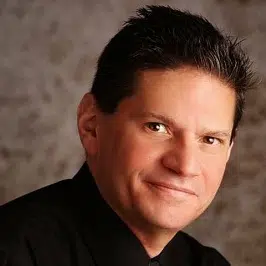 Mike Scott
A father of three great kids, Mike feels fortunate to do something he loves for a living, being in this great business we call Radio. When not hanging with family, friends or on-the-air, you'll probably find him watching Tigers, Red Wings or Michigan Football games, his hometown sports teams being from Detroit.  Mike keeps Casper's Greatest Hits rolling late nights on KOOL 105 along with artist information, updated news and weather.
Steve Goddard
Saturday Mornings from 6-9 on KOOL 105, Steve opens the vault on another spotlight artist complete with their music and story. Steve knows everyone and everything when it comes to great Oldies! He is one of America's best on-air personalities and it definitely shows. Steve's collection numbers nearly 100,000 records. Many of them are unreleased studio recordings. He shares it all with you, each weekend on Goddard's Gold!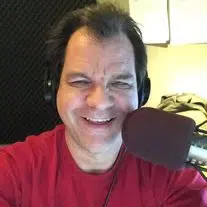 Chaz Mixon
A 35 year radio vet, Chaz has been there done that as far as different radio formats. Right out of high school he sunk his teeth into college radio and quickly moved on to the legendary KZEW working in research, promotions, on air and music programming. Then moved on to classic rock, smooth jazz and unforgettable favorites.  Chaz now brings you Casper's Greatest Hit's on KOOL 105 each weekend!
Casey Kasem
The legendary American Top 40 countdown airs every Every Sunday 9 til Noon + 6-10pm on KOOL 105, taking you back to the charts of the 70's & 80's when the iconic radio program, and Casey himself, were becoming the things of legend!